Rock solid infrastructure construction and expertise in stone aggregate use
We find Finland's rock foundation to be valuable. Therefore, we recycle and further process the blasted stone obtained during rock mining in to high quality stone aggregate.
We provide gravel, crushed stone and sand as well as shaped stone agrregate.
In a reliable, ecological and professional manner.
Do you need help in selecting a stone aggregate or amount?
In a responsible manner
Our machinery that is solar-powered shall minimise dust and noise
Did you know that all our stone crushing equipment is new and use electrical energy? In addition, all conveyors are covered and the watering system ensures dust prevention. We make choices in favour of the local environment – we minimise noise, the spreading of dust and environmental risks.
In an ecological manner
We crush the stone aggregate to be recycled with 100% wind power
We do not damage Finland's valuable rock for our products, but instead we further process the stone aggregate produced in other construction, such as in metro tunnel blasting. We only use wind power for crushing. We recycle, only use renewable energy and ensure that our activities cause the smallest possible carbon footprint.
In a professional manner
We help you build in a sustainable manner
Correct, quality materials in the right order ensure a successful end result. We have worked among infrastructure construction and stone aggregates for decades. We are familiar with the Finnish soil and seasons. We know how to build in a sustainable and smart manner, while taking the nature of the soil in to account.
Our products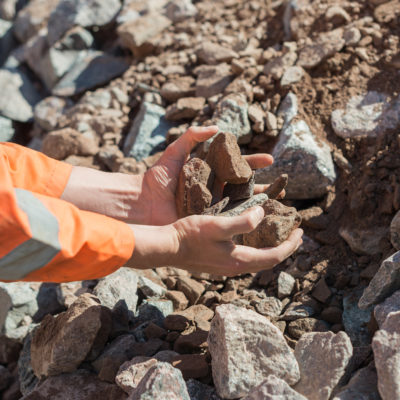 Crushed rock aggregates
Crushed rock aggregates are load-bearing and well-consolidating stone aggregates. Crushed stone is used for foundation layers, structural layer and also a surface material.
Read more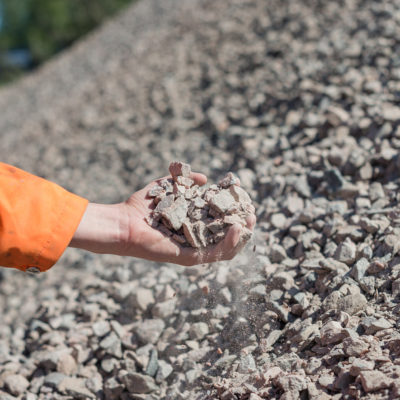 Rubble
Rubble is a coarse stone aggregate which is lacking the zero ingredient, i.e. the finest ingredient completely. Thus, water penetrates rubble well and lets the ground breathe.
Read more
What stone aggregate do I need?
How much?
What stone aggregate do I need? How much? How do I build a ground structure that can withstand time and natural conditions? These and other questions related to infrastructure construction and the selection of stone aggregates shall be answered by our experts. 
+358 500 480 744
Request a quote
Are you an infrastructure construction professional and you already know what stone aggregate you need?
Request a quote from us or call us!
Request a quote
+358 500 480 744
Stone aggregates as delivery sales and collection sales
Please contact us about delivery times or collection either by calling +358 500 480 744 or sending a message with the contact form. We do not load car trailers.
Our collection point is located alongside excellent transport connections, along Ring Road III and Turku Highway, in Lommilanrinne. The collection point is open during weekdays from Monday to Thursday at 6am – 5pm, Friday 6am – 4pm or per agreement.
Collection point Espoo
Lommilanrinne 5, 02740 Espoo
Other Viita Oy stone aggregate locations:
Meijerintie 10, 11710 Riihimäki
Ojangontie 18, 02480 Kirkkonummi